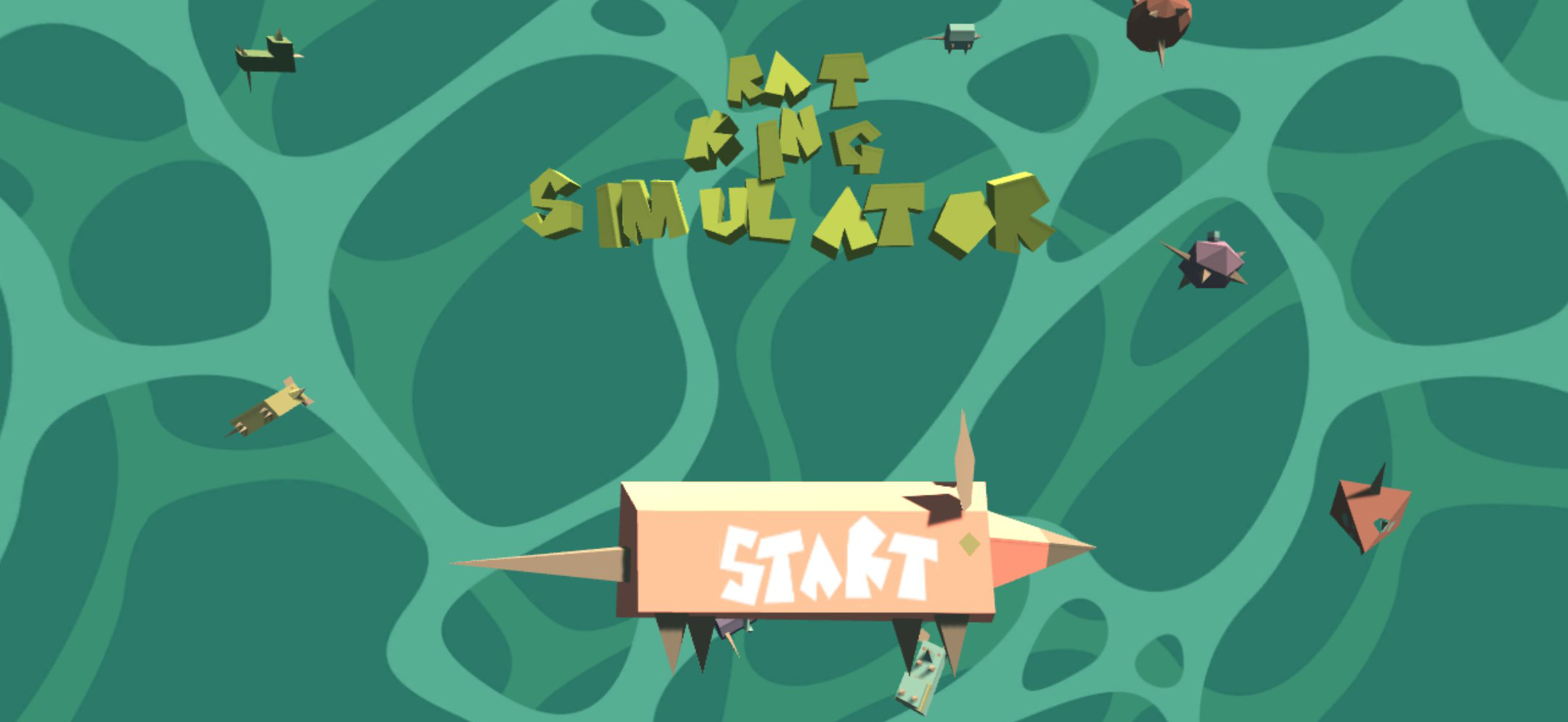 Rat King Simulator
Alpha v0.3
Not much in the way of new content but a lot of changes under the hood!
- Post-processing and color grading!
- Dynamic Depth of Field and Ambient Occlusion on Medium and above graphics level
- Color grading on all graphics qualities
- Changes to scaling of mass and movement, lots of changes under the hood that should make it more responsive at larger sizes
- Changed some controls, WASD now all move the rat, mouse moves the camera!

- Development cheats!
- Decided to include the test cheats I have been using since there will be a few updates and I can't bugtest them all! All levels should be available from the start and you can use r and f in game to increase/decrease the size of your rat ball in case of emergency!
Up Next
- Adding some up/down camera movement
- Possible changes to how mesh size increases and movement are handled
- Pauses and more detailed menu items
- Preparing for cutscenes
Files
Rat King Simulator v.3 Alpha Mac.app.zip
43 MB
Mar 22, 2019
Rat King Simulator v.3 Alpha Windows.zip
35 MB
Mar 22, 2019