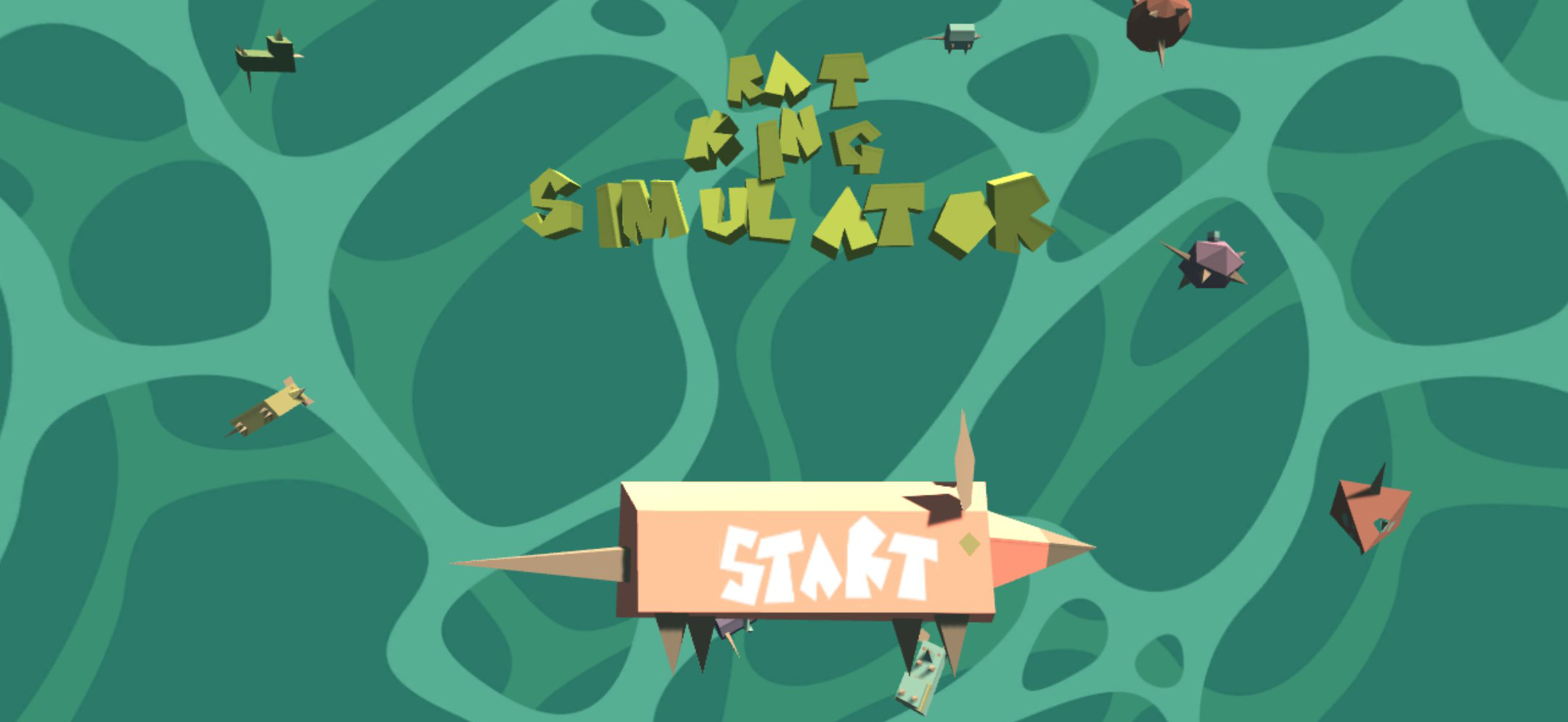 Rat King Simulator
A downloadable rat unionization sim
Down with the rat king! Long live the rat king!
A Katamari inspired game based on rat kings. Look them up if you dare (its a bunch of rats with their tails tied together).
W/S or up/down to move forwards and backwards
A/D or left/right to turn
Space to jump
**3/21/2019 Update**
Not much in the way of new content but a lot of changes under the hood!
- Post-processing and color grading!
- Dynamic Depth of Field and Ambient Occlusion on Medium and above graphics level
- Color grading on all graphics qualities
- Changes to scaling of mass and movement, lots of changes under the hood that should make it more responsive at larger sizes
- Changed some controls, WASD now all move the rat, mouse moves the camera!
- Development cheats!
- Decided to include the test cheats I have been using since there will be a few updates and I can't bugtest them all! All levels should be available from the start and you can use r and f in game to increase/decrease the size of your rat ball in case of emergency!
Please contact @WormSnacks if you have any questions!
Art and assets by Jules Neuman @ratprimeministr/ratprimeminister.tumblr.com
Coding and level design by Wren Mason-Blaug @Wormhacks/wormacts.tumblr.com
Rat Music Consultation and Vocalization by Rhys Hawes
Download
Click download now to get access to the following files:
Rat King Simulator v.3 Alpha Mac.app.zip
43 MB
Rat King Simulator v.3 Alpha Windows.zip
35 MB
Comments
Log in with itch.io to leave a comment.
Rat rat rat rat rat rat rat rat rat rat Ratamari Damarat!
My brain has been ratified.....